Sustainable, ultra-thin and transparent. A unique combination of characteristics when it comes to solar cells. With the vision of "Making energy beautiful" Peafowl started officially in 2018, after many years of R&D work invested in their plasmonic solar cell technology. A technology that could potentially revolutionize the way we power our smart devices, displays and windows. Meet Jacinto Sá, co-founder of Peafowl Solar Power and Associate Professor at Uppsala University.
Hi Jacinto, describe your innovation!
– We develop customized solar and photovoltaic cells to power devices for Internet of Things (IoTs), sensors, smart wearables, smart glass, among others. We use a base material called plasmonic, which is known to absorb up to ten times more light than other materials. In addition, it is super thin and transparent, which gives us the unique possibility to integrate solar cells without interfering with the aesthetics of the product. We would have to add a significant number of solar cells to enable you to see it, even if your eyes are super sensitive to light. The thickness of the cell is 300-500 nanometers, which is a hundred times thinner than your hair. In other words, our solar cells are developed for small devices, and not for the power generation.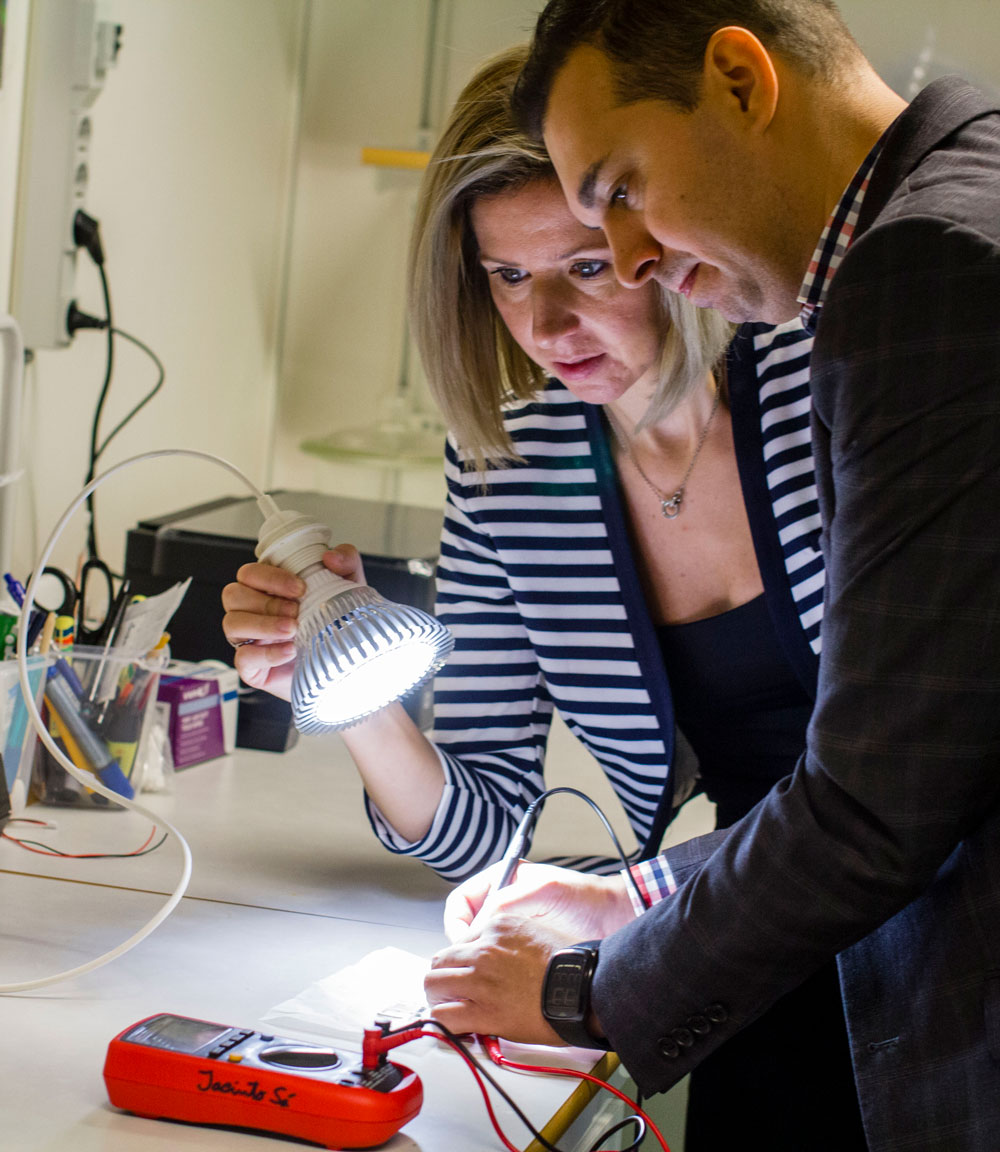 How was the development process initiated?
– I started my research in the plasmonic area in 2012 and as we speak, I am receiving my professor title. The Plasmonic technology is known since the Roman era, but there is still a lot to explore when it comes to using it as solar cell material. The advantage is its ability to absorb light efficiently, and the challenge is to extract the energy created in the material. The life time of the charge is extremely short, around 50-100 femtosecond ( 1 fs = 0.000 000 000 000 001 s). Just before I moved to Uppsala, about six years ago, we made a breakthrough when we found a way to start extracting the electrons (negative charge) and later the positive charge (holes), which could finally prove that it can be used as a direct solar cell material. We produce the solar cells via ink printing technology, which is cost effective and sustainable.
Furthermore, the solution contains no rare or toxic elements. Initially, we got support from Uppsala University and EIT InnoEnergy, and were also backed up by Uppsala University Innovation (UUI) and Uppsala Innovation Center (UIC). The UUI helped us to cover the costs for the patent, UIC provided business knowledge, which was complemented by the EIT InnoEnergy highway program.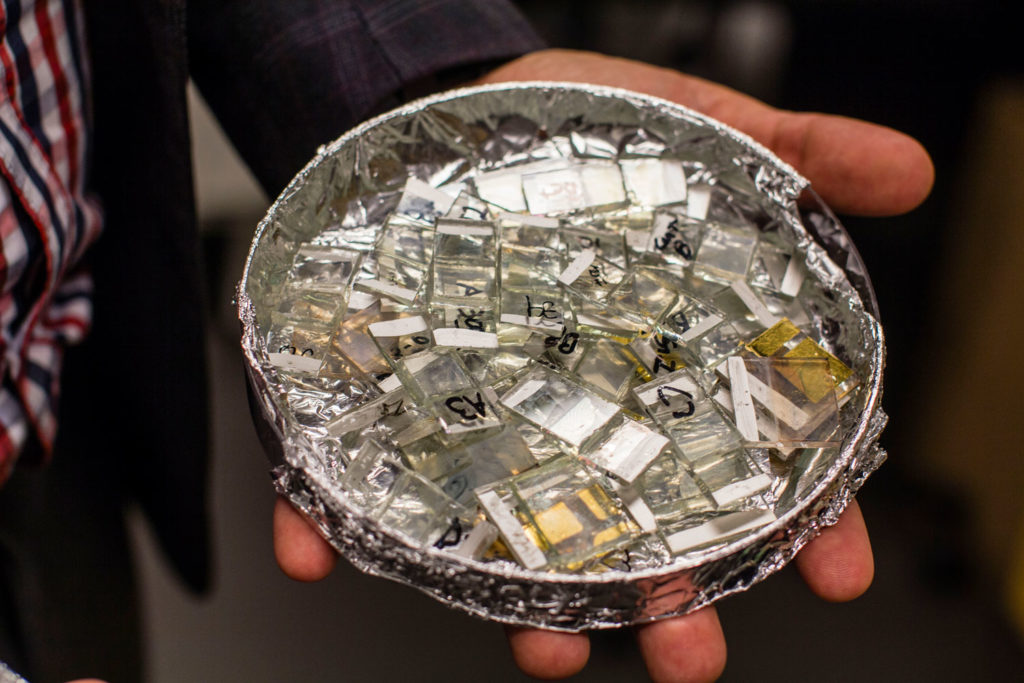 Who is your target customer?
– The main focus is powering IoT devices and displays, and this type of product is sold in one package. The sector is dominated by large players such as Ericsson, Samsung, Verizon, Microsoft, DELL etc. Currently there is no clear solution of how to replace the batteries that are deployed with the devices. Such companies require high volumes, which means having control of their own production. We devised a business plan that allows the companies to control manufacturing, and we sell the inks and know how to produce the solar cells.
– Our second focus area is smart glass for buildings, where we already have a co-development with the Swedish company ChromoGenics. They want to integrate solar cells in windows and use them as thermal management through automatic shading. They require simplicity, and no wires or interfering with the window's design. This is something we can fulfil, which also opens up the possibility for a retro fit solution – giving us a considerably larger market base.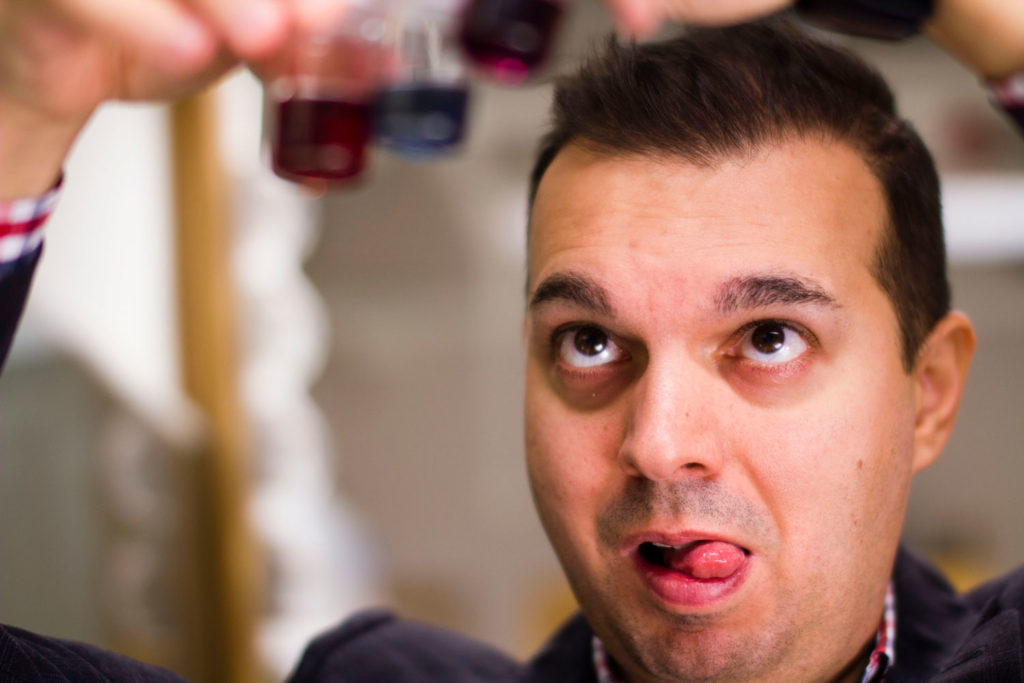 What markets would you like to enter?
– We have never restricted ourselves to a specific market, and we are always looking to find cooperation. I would say that for the moment the biggest leads are in the US, Korea and Japan. But still, we see the big tech companies as the biggest market when it comes to the IoT:s and the displays, meaning North America and Asia. We hope to visit the headquarters of these big players in a year and a half. The current focus is on designing the manufacturing processes, on establishing industrial partnerships and on product development together with pilot customers.
Why should an investor choose your company?
– The potential of our product is limitless. The tech world is still looking for the ideal power solution for devices, since people are starting to wake up regarding the limits and environmental impacts of batteries. The market is open to listen, since the energy supply is still an obstacle for the technical development's full potential. It's such a small amount of energy in each and every one of these devices, but if you multiply it with one trillion you end up with a huge number. In 10-15 years, we expect to have one trillion devices interconnected. The plasmonic solar cell is a way to ensure a power solution without relaying so heavily on batteries. In addition, it is produced in a more sustainable and cost-efficient way than the alternatives.
What is your long-term vision? How will your company develop, looking ten years ahead?
– My vision is that the company will have a unicorn status in only 5 years' time. Our product is developed to work ideally in the future society, where Internet of things is central, and we are slowly moving into a sharing economy. Meanwhile we are also heading into a new generation of farming, where our solar cell can be used as a light sensor for its colour, to evaluate effect of light on plant growth and final taste. So in the near future, when you eat a super tasty tomato at a restaurant, we are able to recreate that exact taste!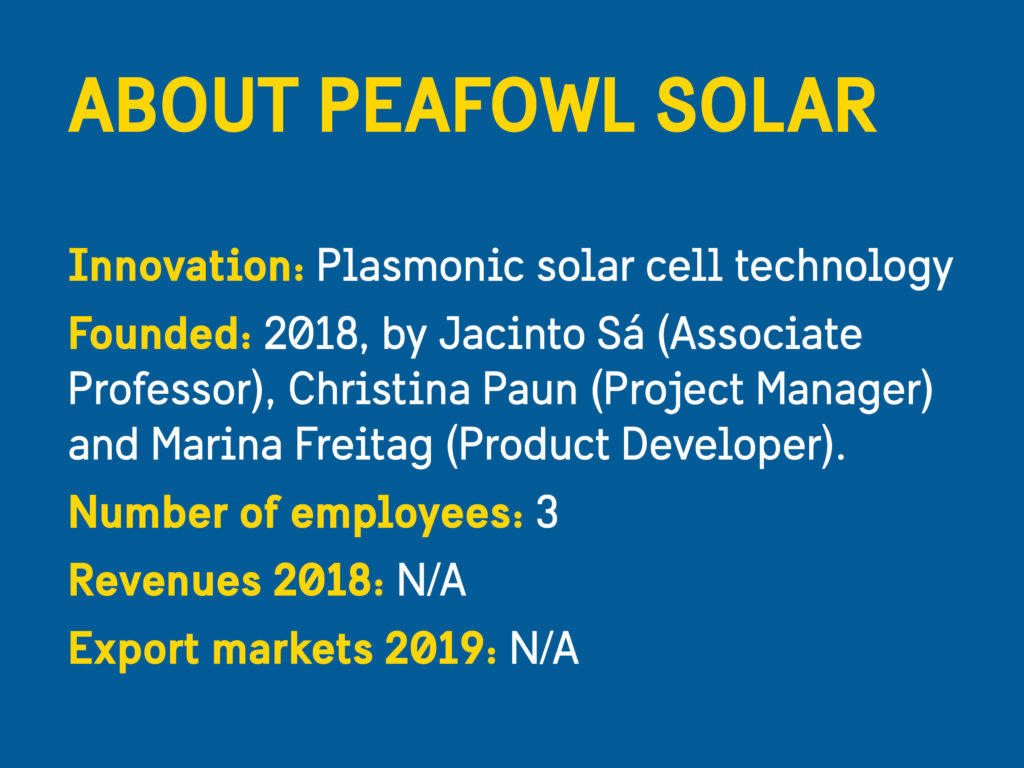 Visit Peafowl's profile page at swedishcleantech.com.
Visit Peafowl's website
Written by: Hanna Näslund
---